What is Spiritual Direction?
The following is my personal approach to spiritual direction:
A spiritual direction session is a time set aside for exploring one's life stories with special attention to how spirit (life, energy, mystery, soul, love) is moving through the events of one's life.

It's a time to ask and to listen within, to become quiet so that one can hear the answers that arise from that deep place of knowing.
The spiritual director does not teach or preach, but listens deeply in order to help the directee experience insight into his or her journey, story, action or relationships.
Spiritual direction is an opportunity to develop a richer language for talking about the sacred mystery that has many names, but is called God or Mother-Father God by some, Higher Power by Others, and Spirit by many.

What Is the Agenda?
There is no agenda for spiritual direction sessions except for what one brings to it. Frequent topics brought to spiritual direction concern relationship issues, change in jobs, loss, grief or a search for deeper meaning in one's life.

The relationship between the directee and spirit is primary. The spiritual director acts as a helper, listener and facilitator to this experience.

Is it Counseling?
Spiritual direction is neither counseling nor life coaching, though elements of those fields are contained within spiritual direction. Spiritual directors do not diagnose illnesses or label and work towards changing behaviors. Spiritual directors do sometimes work with counselors or other healing professionals as part of a team. Referrals to other helping professionals will be made as needed.

Do I Have to be Christian
or of a Certain Religious
Philosophy in Order to Book
an Appointment with You?
No. I do not teach religion nor do I attempt to convert anyone to a specific belief system. Being a spiritual director, for me, is listening to people tell their story and helping them listen to themselves and spirit so that they might become more clear as to how the spirit is moving in their lives, not mine.


Why Do People Come to
Spiritual Direction?
Some frequent reasons for coming:

1. For help in developing a prayer or meditation practice in order to deepen their experience of Spirit

2. For help in making a decision relating to one's purpose in life, or one's mission

3. To connect with another who becomes a listener and a witness to one's journey

4. To have a place to talk, with an impartial observor, about what is happening in one's life

5. To be in a safe place where one can be candid and open with themselves as they struggle with or celebrate the events in one's life


How Much
Does it Cost?

The fee is $60 per hour, with once-a-month sessions recommended, though not required.

If this amount presents a financial hardship, please discuss this with me.




Money is simply an exchange of energy. It indicates an intention on the part of both parties that something is given and something is received.

There is no charge for the first 1/2-hour introductory appointment.

What is OK to Talk About
in Spiritual Direction?
Anything. Anything. Anything. Anything.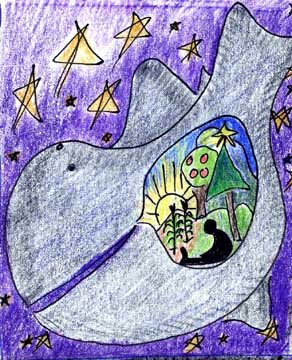 Are You
Under Supervision?
Yes. I have my own spiritual director to whom I take my own issues. I also am part of a spiritual direction supervision group wherein we prayerfully uncover and reflect on any button issues, judgments and beliefs that may be interfering with our individual spiritual direction practices.

Sessions are private and confidential. If I need to consult with a professional regarding an issue that comes us in direction, I alter the identifying information.
How Many Sessions Should I
Expect this to take?
Some people go to spiritual direction once or twice to discuss a specific event or decision. Others enter into long-term relationships wherein the spiritual director becomes a witness to the continuing movements in the directee's life.
It is important that clients feel comfortable with me as a spiritual director, so, if the sessions are ongoing, after 3 or 4 sessions there will be an opportunity to evaluate the experience to see if both parties wish to continue.
Why are you a spiritual director?
More Information:
Spiritual Direction Guidelines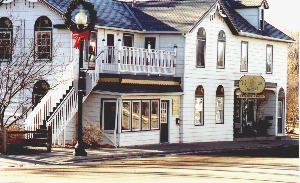 What is your location?
Spiritual direction appointments will be held at:
Maureen Carlson's Center for Creative Arts
102 Water Street
Jordan, MN 55352
USA
Map of Jordan, MN USA
I also accept appointments via Skype. Please call or email for details.
phone: 651-460-0725
mailto:maureen@weefolk.com
Occasionally I will meet directees at prearranged locations.